International Conference on Economic Structures   Autumn Conference (in Japanese)
The 5th International Conference on Economic Structures

Conference: 20-21 March, 2021
 Call for Papers (PDF)
 Flyer (PDF)
 Poster (PDF)

 The final version of the program and abstract book can be downloaded HERE.
 Full paper/summary can be downloaded HERE for attendants who have already paid the conference fee.

For speakers,
 Completion of the registration, payment of the appropriate conference fee and the on-site presentation are the REQUIREMENTS for securing a spot on the final program and proceeding.
 Please note that there will be NO ONLINE PRESENTATION.

Conference Venue:
 Kobe International House (Address: 8-1-6, Goko-dori, Chuo-ku, Kobe, Japan, 651-0087)
 https://kobe-convention.jp/en/planning/venues-and-accommodations/kobe-international-hall/
Contact:
 ICES_PAPAIOS@ml.gakkai.ne.jp
Important dates
 Abstract submission open: 1 November, 2020
 Abstract submission deadline: 22 December, 2020
 *Please note that the deadline for abstract submission has been extended.
 Acceptance notification: 7, January, 2021
 Full paper/Summary submission open: 8, January, 2021
 Registration open: 15 February, 2021
 Full paper/Summary submission deadline: 22 February, 2021
 Registration deadline: 5 March 2021
Registration & Submission
Registration (Available from 15 February 2021; Deadline: 5 March 2021)
 https://service.gakkai.ne.jp/society-member/auth/apply_eng/papaios
Uploading of Paper/Summary (Deadline: 22 February, 2021)
 https://service.gakkai.ne.jp/society-member/auth/public_eng/papaios
Registration fee (JPY)
Members
Student members
Senior members
Non-Members
Accompanied
person
6,000
3,000
12,000
2,500
 The Registration fee covers the attendance to the Conference, all the sessions, and all the official events on the program.
 For joining the PAPAIOS, click here.
REFUND POLICY
 We will provide a full refund of the registration fee if ICES 2021 is cancelled by PAPAIOS. However, they will not be refunded in the event of unexpected emigration & immigration policy change of both your country and Japan.
 Membership dues are non-refundable.
Wi-Fi (Internet Connection)
 Complimentary Wi-Fi Internet access is available in all rooms of Kobe International House for guests using laptop PCs, tablet devices, and smartphones.
 Staff inform guests of the password for guests.
Presentation Guidance
 We prepare Windows-PC for presentation. Please bring USB flash drive containing your presentation file. If you would like to use your own PC, you can connect it to the projector with the HDMI connector. VGA type is also available (on demand).
 The following picture shows the connectors from the projector.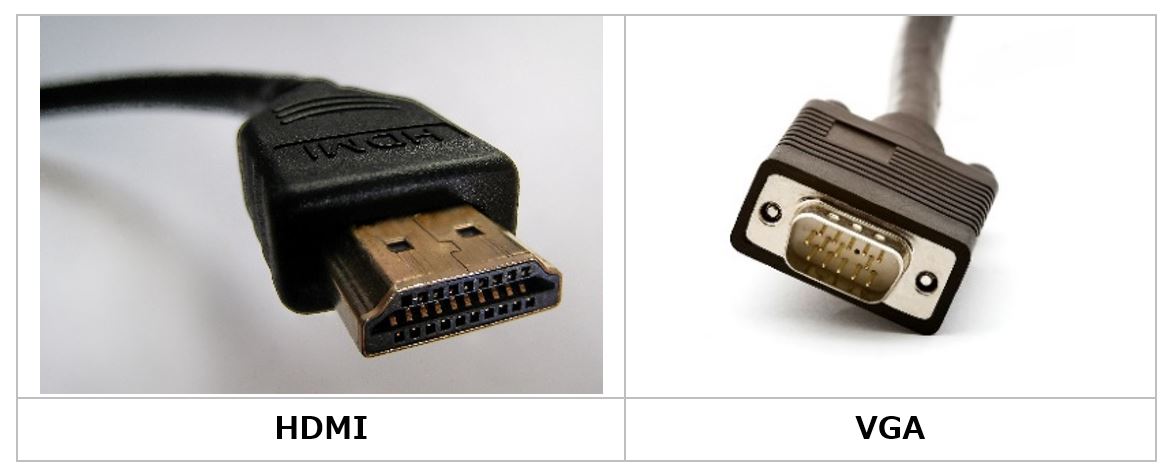 Downloads (PDF)  
 Guidelines for submission of papers
 Helping for getting a visa
 Presentation Guidance (Internet connection, Projector)
Organizers
Chief of the General Organizing Committee:
 YAGI Takashi (President of PAPAIOS), Meiji University, Japan
Chief of the Local Organizing Committee:
 HAGIWARA Taiji, Kobe University, Japan
Chair of the Scientific Program Committee:
 TSUKUI Makiko, Tokyo International University, Japan
List
 International Conference on Economic Structures 2020  Program(PDF)
 International Conference on Economic Structures 2019  Program(PDF)
 International Conference on Economic Structures 2018  Program(PDF)
 International Conference on Economic Structures 2017  Program(PDF)