President's Message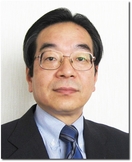 Otsuka Yutaka
President
Japan Comparative Education Society
Already one year has passed since I assumed the position of JCES president at the 2008 annual conference. This year, the 45th conference was held at Tokyo Gakugei University, an institution with a long and distinguished history in basic education and teacher training since the early years of the Meiji era. It was a great pleasure not only for me but also for all members of our society to hold our annual gathering there. We were doubly fortunate that we could hold the conference smoothly and without disruption despite worries concerning the recent spread of the N1H1 pandemic.
The conference enjoyed a large turnout due to the central geographic advantage of Tokyo. Participant numbers exceeded 400, with 155 individual presentations including four presentations in the poster session - a new format adopted for this conference. Furthermore, I am especially pleased to report that for the first time since its foundation, membership in the JCES surpassed 1,000 persons as of June 26, 2009. While high numbers are not ends in themselves, I do interpret this growth in membership as a barometer indicating the vigor of a learned society. This is truly cause for celebration and optimism.
I made three pledges in my speech at the general assembly last year: First, to examine the feasibility of compiling an encyclopedia of comparative education as a Society project; second, to enhance the Society's website and third, to strengthen cooperation and exchanges with other comparative education societies, particularly those in neighboring countries.
As for the first pledge, based on a special exploratory committee recommendation, our executive board formally approved the commencement of the encyclopedia project, which will soon be in full swing. Concerning the second pledge, the design of the Society website was renewed and a Chinese version was also newly uploaded. To realize the third pledge, regular mutual exchange of our Society's journal with those of comparative education societies in Australia, New Zealand, China as well as Taiwan is now underway. The table of contents of these journals was uploaded on our website, and further information about journal articles has become available upon member request.
Although progress may sometimes seem slow, it is nonetheless steady and I hereby restate my continuing dedication to the successful pursuit of these goals. Encyclopedias and web-sites, let alone international cooperative networks, are not begun and completed in a single day, week or even year; these require steadfast dedication over extended periods of time. Particularly, I would like to ask members to consider encyclopedia project as a core activity for our Society in the coming years, and to approach the task earnestly to realize its publication as soon as possible.
Again in my inauguration speech of last year, borrowing President John F. Kennedy's famous challenge, I stated "Ask not what the Society can do for you but ask what you can do for the Society." In promoting the new encyclopedia compilation project, I would like to repeat these words. Let all JCES members, whether of the senior, middle or younger generation continue to work together and to prove ourselves to the world. I sincerely hope for your cooperation and support.
July 2, 2009